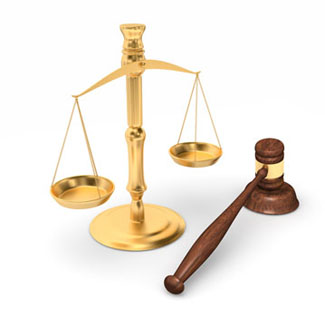 The Surviving Children Of Marines Who Died From Camp Lejeune Water Seek Monetary Compensation
The survivors of US Marines who died from cancer are entitled to more than they are aware
Sunday, June 4, 2023 - It is interesting to note that people qualified to file a Camp Lejeune Justice Act lawsuit are not only those who served in the Marine Corps but also the surviving loved ones of those who have died from cancer after serving on the base. It is not known how many instances of cancer have inflicted formerly healthy US Marines but one thing we do know is that about one million people, mostly US Marines, passed through Camp Lejeune from 1953 to 1987 to qualify under The Act. These individuals, including active duty personnel, their families, civilian employees, and veterans, unknowingly ingested a toxic mixture of chemicals in the base's water. The contamination originated from sources such as leaky underground storage tank leaks and industrial spills. The long-term health consequences of exposure to the contaminated water at Camp Lejeune may be to have caused tens of thousands of Camp Lejeune cancer deaths. Numerous studies and investigations have unequivocally established a connection between the toxic chemicals present in the water supply and various types of cancer, such as leukemia, breast cancer, bladder cancer, and kidney cancer. Additionally, other health issues, including birth defects, liver problems, and neurological disorders, have been irrefutably associated with this exposure. All of these illnesses are presumed by the Veteran's Administration (VA) to have been a result of drinking contaminated Camp Lejeune water and the survivors of those who have had the disease, whether or not it was the official cause of death, may qualify to file a lawsuit against the federal government.
Another unfortunate aspect of Camp Lejeune water contamination is that many of those who served at Camp Lejeune and subsequently developed cancer have already passed away. The good news is, however, that their surviving loved ones now have the opportunity to seek justice and compensation through the Camp Lejeune Justice Act. This provision acknowledges the profound suffering endured by the families of those who lost their lives due to the exposure and offers them a legal avenue to hold the responsible parties accountable. Surviving spouses and children of US Marines that have died from cancer or have been inflicted with Parkinson's disease have had to endure financial hardship by being deprived of the family's primary wage earner, and also children may have been deprived of all of the benefits of having a loving and caring parent to guide them through their early years of life. Other ways in which the children of Camp Lejeune marines who have died have suffered include the loss of parental guidance and support, emotional distress and mental anguish, having to pay for a parent's medical expenses and treatment costs, the loss of companionship, affection, and the right to enjoy a normal parent-child relationship with their deceased parent, the adverse impact the loss of their parent has had on their educational attainment, vocational training, and career advancement, the loss of inheritance, lost financial assistance for college or vocational training, and potential lost earnings, just to name a few.
Information provided by CampLejeuneJusticeActClaim.com, a website devoted to providing news about Camp Lejeune Justice Act Claim, including a free no-cost, no-obligation Camp Lejeune Justice Act Claim.