Camp Lejeune Cancer
Dangerous Toxicants in Water Supply Led to Camp Lejeune Cancer and Serious Illness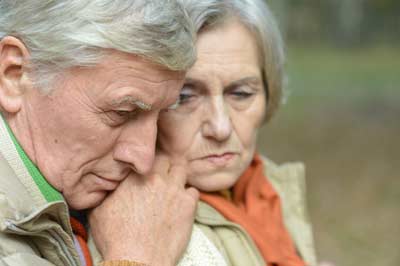 Dangerous toxicants and known carcinogens contaminated drinking water at U.S. Marine Corps Base Camp Lejeune across four decades from the early 1950s to the late 1980s. Hundreds of thousands of persons living and working at the base during this time period were exposed to a risk for Camp Lejeune cancer and other serious illnesses and health conditions.
For Veterans and their family members, the Camp Lejeune Justice Act will provide an opportunity to bring evidence of Camp Lejeune cancer to a court of law and seek compensation for the resultant harm and loss. This page provides full information on Camp Lejeune cancer from water contamination from attorneys filing claims on behalf of Veterans and their family members.
Camp Lejeune Cancer from Contaminated Drinking Water
Between the years 1953 and 1987, two of the major water sources at U.S. Marine Corps Base Camp Lejeune were contaminated with harmful toxicants known to cause cancer. The contaminated water systems that caused Camp Lejeune cancer, Hadnot Point and Tarawa Terrace, serviced the main base, as well as barracks, family housing and temporary housing. Among the facilities utilized the contaminated wells were a daycare, a school and a hospital. Whether at home or at work, through bathing or drinking, hundreds of thousands of people relied on contaminated drinking water that put them at risk for Camp Lejeune cancer.
More than seventy harmful chemicals were found in drinking water at Camp Lejeune, many of which are known carcinogens. Among these contaminants were several volatile organic compounds, or VOCs, including PCE (perchloroethylene), a dry-cleaning solvent, and TCE (tricholoroethylene), an industrial degreaser. Another cause of Camp Lejeune cancer was the presence of benzene, a component of gasoline and known carcinogen.
PCE, TCE, benzene and other other contaminants that cause Camp Lejeune cancer are thought to have originated from sites both on and off the base. PCE likely came from a nearby off-base dry cleaning facility. TCE was used in on-base operations to clean military equipment. And benzene can be traced to significant leaks from large underground fuel storage tanks. These cancer-causing chemicals were found at shockingly high levels, ranging from 240x - 3400x the limit allowed exposure to humans. Thousands of Veterans and their family members have likely developed Camp Lejeune cancer and lost their lives as a result.
Types of Cancer from Camp Lejeune Water
Known carcinogens found in the water at Camp Lejeune have been linked to a number of different types of cancer. In 2012, the Janey Ensminger Act was passed, granting free medical care to persons suffering from several types of Camp Lejeune cancer and other illnesses. Janey Ensminger, the daughter of a Marine, was in utero when her family was exposed to contaminated water at Camp Lejeune and died of leukemia at the age of 9.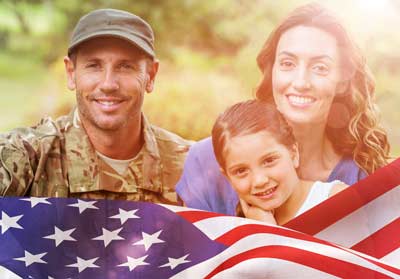 In addition to leukemia, Camp Lejeune cancer includes esophageal cancer, lung cancer, breast cancer, bladder cancer, kidney cancer, multiple myeloma and non-Hodgkin's lymphoma. Veterans who lived and worked at Camp Lejeune between 1953 and 1987 were 10% more likely to die of cancer than their counterparts at Camp Pendleton. They faced a 35% higher risk for kidney cancer at Camp Lejeune; a 42% higher risk for liver cancer at Camp Lejeune; a 47% higher risk for Hodgkin's lymphoma at Camp Lejeune; and a 68% higher risk for multiple myeloma at Camp Lejeune.
Justice for Camp Lejeune Cancer Victims
Any person who lived or worked at U.S. Marine Corps Base Camp Lejeune for at least 30 days between August 1, 1953 and December 31, 1987, and developed cancer or another serious illness may soon have the right to bring their case to a court of law. Until now, North Carolina law has prevented victims of Camp Lejeune cancer from filing a claim against the Marines due to the number of years that have passed since the exposure. However, because victims of Camp Lejeune cancer were unaware of the exposure to toxic water until relatively recently, legislators are working to provide judicial relief.
The Camp Lejeune Justice Act was passed in March of 2022 in the U.S. House of Representatives. A similar bill is under consideration in the United States Senate, brought forth by a bipartisan group of senators including Senators Thomas Tillis and Richard Burr (Rep - NC), Richard Blumenthal (Dem - CT) and Gary Peters (Dem - MI). When this bill is passed, Veterans and others harmed by Camp Lejeune cancer, and their family members, will at last be permitted to present evidence of the harms and loss caused by historic water contamination on the Marine base.
If you are already receiving medical benefits or other compensation from the V.A. for Camp Lejeune water, you still qualify for filing a claim under the Camp Lejeune Justice Act.
Contaminated drinking water caused Camp Lejeune cancer over the course of four decades, from 1953 to 1987. Botched testing, reporting and investigation prolonged the length of time the hazardous wells were still in use by several years, resulting in many more people with Camp Lejeune cancer than would otherwise have occurred. Between 1982 and 1985, several attempts were made to alert base officials of the risk of Camp Lejeune cancer but the contaminated wells remained in use until 1987.
Families harmed by Camp Lejeune cancer have a right to be outraged. The Camp Lejeune Justice Act will enable victims of Camp Lejeune cancer to finally have their rightful day in court and seek the compensation they need and deserve.
Let Our Camp Lejeune Cancer Lawyers Help You
Our attorneys specialize in holding the U.S. government and corporate giants accountable for harm caused to American families. Through settlements and winning verdicts, our attorneys have obtained millions for our clients. Let us help you today.
Camp Lejeune Cancer Lawsuits
Filing a lawsuit will allow you to hold the U.S. Marines accountable for damage from Camp Lejeune cancer to you or a loved one, while also providing real compensation for your medical expenses, suffering and loss. Contact us today for a free consultation.