Camp Lejeune Water Lawsuits
File a Camp Lejeune Justice Act Claim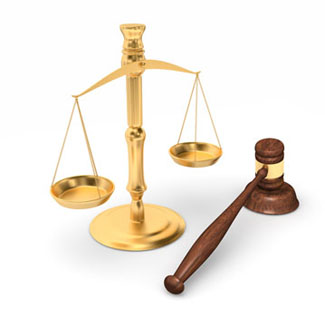 Camp Lejeune Justice Act Enables Veterans and Families to Seek Compensation for Water Contamination
If you or a loved one has been diagnosed with cancer or another serious illness after exposure to contaminated water at Camp Lejeune, you may have grounds to file a Camp Lejeune water contamination lawsuit against the federal government. Camp Lejeune cancer lawsuits and water contamination claims allow Veterans and families harmed by water contamination at Camp Lejeune between 1953 and 1987 to seek compensation for the suffering and loss that have resulted from exposure to harmful chemicals known to cause cancer.
Over the course of four decades, two of the main water supply systems at U.S. Marine Corps Base Camp Lejeune were contaminated with more than seventy harmful chemicals. Hundreds of thousands of people, including Marines and their families, children, babies, and fetuses, as well as civilian workers at Camp Lejeune, were exposed to toxicants through their drinking and bathing water. Among the seventy chemicals found in contaminated Camp Lejeune water were benzene, a component in fuel, as well as industrial solvents known as PCE and TCE, all of which have been linked to higher rates of cancer. Found at levels ranging from 240-3400x permitted safety levels, these harmful toxicants resulted in countless cases of cancer among Camp Lejeune Veterans and families.
Justice Act Enables Veterans to File Camp Lejeune Cancer Lawsuits
While most victims of Camp Lejeune cancer are now aware of their exposure, they have been prevented by North Carolina law from filing Camp Lejeune water lawsuits. The Camp Lejeune Justice Act, which was passed in the U.S. House of Representatives in March 2022, will finally bring judicial relief to families who have suffered losses from Camp Lejeune cancer. A Senate bill of the same name which is currently under consideration will enable Veterans and their families to file Camp Lejeune lawsuits to recover damages for suffering and loss related to cancer.
If you are already receiving medical benefits or other compensation from the V.A. for Camp Lejeune water, you still qualify for filing a claim under the Camp Lejeune Justice Act.
The Marines have a responsibility toward servicemembers, their families and civilian workers to ensure safe living and working conditions. Water contamination at Camp Lejeune was discovered in the early 1980s yet the contaminated wells remained in use for several more years. No doubt thousands of additional Camp Lejeune cancer cases could have been prevented had swift and decisive action been taken to close the contaminated water systems. Any Veteran or family member who lived or worked at Camp Lejeune for at least 30 days between August 1, 1953 and December 31, 1987 may qualify to file a Camp Lejeune water contamination claim for cancer.
At this time, the Department of Veterans Affairs acknowledges the following forms of Camp Lejeune cancer: leukemia, esophageal cancer, lung cancer, breast cancer, bladder cancer, kidney cancer, multiple myeloma and non-Hodgkin's lymphoma. Attorneys representing Veterans and their family members in Camp Lejeune water contamination lawsuits for cancer believe victims may be eligible for significant compensation as soon as the Camp Lejeune Justice Act passes and is signed into law.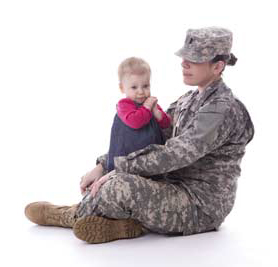 Camp Lejeune Water Contamination Lawsuits for Cancer
If you or a member of your family developed leukemia, esophageal cancer, lung cancer, breast cancer, bladder cancer, kidney cancer, multiple myeloma and non-Hodgkin's lymphoma and lived or worked at Camp Lejeune between 1953 and 1987, you may qualify to file a Camp Lejeune cancer lawsuit to recover compensation for damages you have suffered as a result of exposure to toxicants and carcinogens in your drinking water. Filing a lawsuit is the only way to secure compensation for the pain, suffering and loss that have resulted from Camp Lejeune cancer cases. Our attorneys accept Camp Lejeune water lawsuits from around the United States, and offer no-cost, no-obligation Camp Lejeune cancer lawsuit case review for persons throughout the nation who match this description. To discuss your situation in detail with an attorney and to learn about Camp Lejeune lawsuit time limits in your state, please complete our online contact form. One of our attorneys handling Camp Lejeune cancer claims will contact you promptly.
Camp Lejeune Cancer Lawsuits Are Not Class Action Lawsuits
Many persons who have suffered from cancer due to the water contamination at Camp Lejeune wonder if filing a Camp Lejeune cancer claim will result in meaningful compensation for their family. Camp Lejeune water lawsuits will not be class action lawsuits in which those who file a claim can expect only a small, symbolic settlement. On the contrary, lawyers handling Camp Lejeune water lawsuits believe Veterans and family members who have suffered from cancer as a result of toxic water exposure at Camp Lejeune may be entitled to significant compensation. Camp Lejeune cancer claims are likely to be consolidated as Multi-District Litigation (MDL), in which each claim will be handled on its own merit and compensation will be determined based on the degree of suffering of each plaintiff.
Camp Lejeune Lawsuits: No Fees Unless We Collect for You
We will represent all persons involved in a Camp Lejeune water contamination lawsuit for cancer on a contingency basis, meaning our lawyers never charge legal fees unless we win compensation in your case. For a free no-obligation consultation please fill out our short online contact form and one of our attorneys handling Camp Lejeune cancer lawsuits will contact you to answer any of your questions.
No-Cost, No-Obligation Camp Lejeune Drinking Water Lawsuit Case Review If You or a Loved One Suffered from Cancer
OnderLaw, LLC is a St. Louis personal injury law firm handling serious injury and death claims across the country. Its mission is the pursuit of justice, no matter how complex the case or strenuous the effort. The Onder Law Firm has represented clients throughout the United States in pharmaceutical and medical device litigation such as Pradaxa, Lexapro and Yasmin/Yaz, where the firm's attorneys held significant leadership roles in the litigation, as well as Actos, DePuy, Risperdal and others, and other law firms throughout the nation often seek its experience and expertise on complex litigation. For more information, visit www.OnderLaw.com or call 1-877-ONDER-LAW.