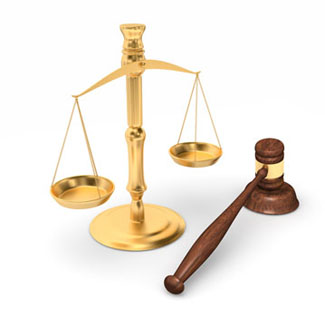 More Than 8000 Claims Have Been Received By JAG Yet No Settlements Are Reported
Most Camp Lejeune Justice Act claims are complex and require an attorney to ensure they are done correctly the first time
Monday, November 14, 2022 - It is distressing to note that legal experts doubt that the military has the administrative capacity to handle the tens of thousands of Camp Lejeune justice act claims that will be made over the next two years. More than 8000 claims have been filed in two months since the Camp Lejeune Justice Act was enacted into law. As a result of government bureaucratic delay, most claims will fall into default and automatically be rejected. Parties injured by Camp Lejeune drinking water have until August 2024 to file their claim. If a Camp Lejeune Justice Act claim is rejected the injured party may file a lawsuit and force the government to defend themselves in court, a process that could add years more to the time that a person must wait before receiving any money. The government may reject the claim based on any number of factors such as the injured party failing to prove their stay at Camp Lejeune or failure to have had a type of cancer or other illness that is presumed to have been caused by contaminated drinking water. It is for these reasons and others that those injured by Camp Lejeune water contamination contact a Camp Lejeune water attorney to ensure that their claim is prepared properly, and filed in a timely manner.
The longer it has been since one's time at Camp Lejeune, the more difficult it may be to gather the records that are needed. One Camp Lejeune water claimant told WBALTV.com news that it was almost impossible to provide information going back some fifty years that the Navy required to complete his Justice Act claim. retired Marine Maj. Sidney Huguenin III spoke to WBAL saying, "How do you prove the day I got cancer? You can't. But I do believe it was from water at Camp Lejeune," Huguenin said. Huguenin suffers from kidney cancer and an autoimmune disease. He said he lived at Camp Lejeune as a child with his family from 1955 to 1959. His late father was also a Marine, and he had colon cancer. His mother, Katherine, died from breast cancer and emphysema. Although Huguenin said his mother didn't smoke, his sister was born with a heart valve defect. To help prove his case, he said he needs to know exactly where he lived on base."They want me to tell them, you know, from a perspective of a 4-year-old boy, 'What neighborhood did you live in?' Uh, I don't know," Huguenin said. "Right now, it's a big fight," WBALTV reported. Camp Lejeune Justice Act claims may also be complicated when the death of the claimant has occurred. Thousands of marines, civilians, and others have died over the last 70 years since Camp Lejeune water contamination was found to have occurred. Many have died after filing a claim before the passage of the act. One marine eventually died of liver cancer after having his Camp Lejeune water claim denied five times. The survivors of those who served at Camp Lejeune for at least 30-days and died of cancer should speak with a Camp Lejeune water attorney to help them file their claim. As in the case of Maj. Huguenin, some families may have a situation where several family members contracted and/or died from Camp Lejeune cancer and a claim may be filed on behalf of each.
Information provided by CampLejeuneJusticeActClaim.com, a website devoted to providing news about Camp Lejeune Justice Act Claim, including a free no-cost, no-obligation Camp Lejeune Justice Act Claim.