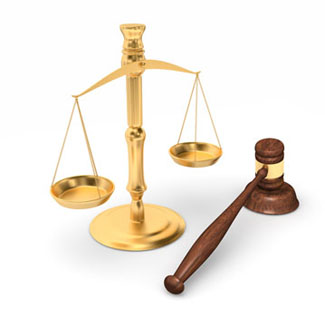 Long-Term Camp Lejeune Civilian Employees Spent More Time On The Base Than Most Military Personnel Passing Through
It is not unusual for civilian personnel to spend every working day at the base for ten or twenty years putting their health at extreme risk
Sunday, September 25, 2022 - Military personnel from every branch spent time at Camp Lejeune from 1953 to 1987 for training or other reasons, an important factor in qualifying to file a Camp Lejeune water lawsuit. Others that could have developed cancer are civilian employees and their children who worked or went to daycare and school on the base for many years. A summary of the most extensive Camp Lejeune water cancer tests conducted by the Centers For Disease Control (CDC) states clearly that civilian employees and their families are at risk. The CDC wrote, "The higher rates of cancers of the kidney, prostate and rectum, leukemias, and Parkinson's disease were mainly among the Camp Lejeune civilian workers with higher cumulative exposures to the contaminants." The Agency For Toxic Substances And Disease Registry (ATSDR) job was to protect the Camp Lejeune population, both civilian and military from "harmful health effects related to exposure to natural and man-made hazardous substances," that caused the diseases that claimed thousands of lives. Marines.mil tells readers that "The base and surrounding community is home to active duty, dependent, retiree and civilian employee population of approximately 170,000 people. Some services available aboard Camp Lejeune include childcare, shopping, education, family support, hunting and fishing, dining, boating, and swimming." Thus more than one million people, many of them civilians, passed through Camp Lejeune during the time in question and stayed for at least 30-days in total.
The survivors of those who have developed cancer and died because of drinking contaminated water at Camp Lejeune want to know if they qualify to file a lawsuit against the federal government now that the Camp Lejeune Justice Act is the law. The CLJA is an integral part of the Honoring Our Pact Act, allowing those who were injured by drinking the water at the marine base to file a lawsuit against the federal government for negligence, recklessness, and carelessness. The Veterans Administration (VA) presumes that certain cancers are serviced-related, adding credibility to their lawsuit. The list of cancer that qualify for benefits does not exclude other cancer and diseases caused by contaminated drinking water. Local VFW and American Legion branches are receiving calls from the surviving spouses, children, and brothers and sisters of those who served at Camp Lejeune and have now died. The potential plaintiffs want to know if their relationship with the diseased qualifies them to file suit. They also want to know if the specific disease that claimed the life of their loved one qualifies for a Camp Lejeune water lawsuit. Town hall meetings address their concerns and feature expert guest speakers that provide the latest information on the subject of filing a Camp Lejeune water lawsuit. Survivors of Camp Lejeune may also wish to contact a Camp Lejeune water attorney directly to explain their situation. The people who are contacting local veteran's organizations are not limited to the survivors of US Marines.
Information provided by CampLejeuneJusticeActClaim.com, a website devoted to providing news about Camp Lejeune Justice Act Claim, including a free no-cost, no-obligation Camp Lejeune Justice Act Claim.