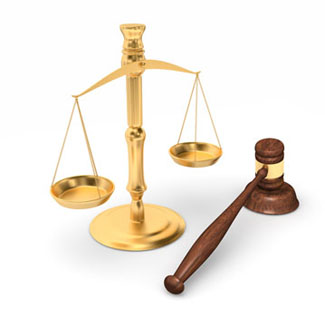 Kidney Failure May All Be Attributed To Drinking Camp Lejeune Water Contaminated By Volatile Organic Compounds
The kidneys and other vital organs may be damaged when one drinks contaminated Camp Lejeune water
Wednesday, October 19, 2022 - The Camp Lejeune Justice Act covers most types of cancer from Acute Myeloma to Thyroid Cancer. Other life-threatening conditions that are being attributed to drinking Camp Lejeune water include Parkinson's disease and also kidney disease and kidney failure. Excess water and waste materials are filtered through the kidneys. Camp Lejeune water has been proven to contain toxic chemicals that could stress the kidneys to the extent of causing kidney cancer and kidney failure. Most people with kidney failure must undergo a kidney transplant or be tethered to a dialysis machine to aid the damaged kidneys. Thousands of US Marines and other servicemembers, families, civilian employees, and contractors may be experiencing kidney failure to one degree or another from drinking contaminated Camp Lejeune tap water. The MayoClinic tells those at Camp Lejeune and others to look out for the symptoms that they have developed kidney damage. Those symptoms include, "nausea, vomiting, loss of appetite, fatigue, and weakness, sleep problems, urinating more or less, decreased mental sharpness, and muscle cramps." Kidney.org tells their patients that high blood pressure and diabetes may also contribute to kidney failure.
A Camp Lejeune water lawsuit that has been filed indicates that drinking the water there could cause the disease. Aboutlawsuits.com recently reported, "Exposure to Camp Lejeune water caused kidney disease for a Marine veteran stationed at the base in the 1960s... including stage 4 chronic kidney disease (CKD) and chronic interstitial nephritis." This is per a lawsuit that was filed seeking lump-sum monetary compensation. It is generally accepted in legal circles that the US Navy, Marines, and the Department of Defense were negligent, reckless, and careless in protecting the health of people living and working on the base for more than three decades from 1953 when water contamination was first discovered, until 1987 when the last on-base water facility was shut down. Dozens of types of cancer and many other diseases are being automatically attributed to Camp Lejeune water consumption. During the years in question, millions of people were exposed to cancer-causing quantities of volatile organic compounds VOCs trichloroethylene and tetrachloroethylene, and also benzene and chloride in the water. All are documented carcinogens. Poisons and toxins contaminated the Camp Lejeune water supply from hazardous waste dumps and industrial cleaning solvents. A local dry cleaner is also being blamed for illegally disposing of dry cleaning solutions for decades by pouring them into a local storm drain. It has also come to light that most military facility water supplies are also contaminated by PFAS forever chemicals from firefighting foam and there is no reason to believe Camp Lejeune was the exception. Camp Lejeune water attorneys are interviewing those stationed at Camp Lejeune to provide assistance in determining the dollar amount they may be entitled to and also to help file a lawsuit if their claim is denied for any reason.
Information provided by CampLejeuneJusticeActClaim.com, a website devoted to providing news about Camp Lejeune Justice Act Claim, including a free no-cost, no-obligation Camp Lejeune Justice Act Claim.